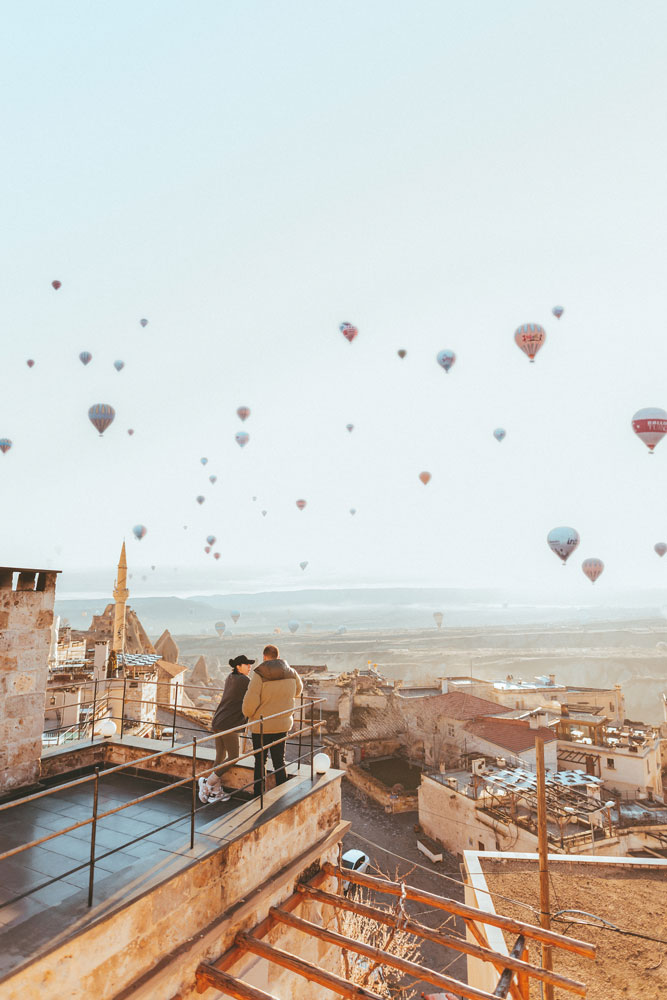 Uçhisar is the town with the most beautiful view, as it is the highest point of Cappadocia, which has a unique nature, history and beauty in the world. Kayseri Erciyes Mountain, Kızılvadi, Ortahisar Castle, Güvercinlik Valley, Love Valley, Avanos, Göreme Town, Çavuşin Town and hundreds of balloons will be waiting for you on our terrace to enjoy a dreamy breakfast. As Dream of Cappadocia, we are very happy to serve your mixed and organic breakfast, which will be prepared freshly for you, on our terrace, in your room or in our restaurant.

At 17:00, you can taste the scones, pastries and cookies made by the village women, either on the terrace or in our restaurant. With pleasant conversations, you will discover more incredible Cappadocia by informing you about the ruins and museums you will visit in the Cappadocia region.

After your discovery of Cappadocia, which will last all day, you can choose snacks that we believe will appeal to your taste, you can taste unique Cappadocian wines on our terrace or in our lounge area, which provides a warm atmosphere with its different design, and take a look at our rich beverage menu.